One to Watch: Zora Ball, the Worlds Youngest Game...
                   While you were watching cat videos and Harlem Shake memes on the internet, 7 year old Zora Ball was busy becoming the youngest person to create a mobile game. The first-grade student at Philadelphia's Harambee Institute of Science and Technology Charter School even graciously shut-down the haters that implied her big brother really built the game for her by...
3 tags
3 tags
Digital Girls Black Friday Guide
                          Why brave the cold and wait in line for hours with the hopes of scoring an amazing deal and the strong possibility of being trampled by a crowd eager for door buster deals? You are a digital girl. You'll be lounging on your couch after a satisfying Thanksgiving meal, smartphone in hand ready to score the best deals on the web. If you are not sure which sites to start...
7 tags
How Does Blogging Feed You? →
From one of our favorite digital girls, Lala Lopes.
The 10 Most Powerful Business Women On The Web
Does a power position in the executive suite lend itself to online influence and reach? This is quite an important question as women look to solidify their spot in the Digital Age (on the web).  This is quite an important question as women look to solidify their spot in the Digital Age (on the web).   The answer is a twofold one which is not easy to conclude. Arianna Huffington, of The...
4 tags
Social Marketing: Pinterest v Instagram
Leading businesses on social media manage an active presence across multiple platforms. For those looking to catch up to the big players, you probably already have a stronghold on Facebook and Twitter, and are debating whether or not to launch on Pinterest or Instagram, the leading photo-sharing social media platforms. Content marketers are quickly learning that users respond strongly to visuals,...
The Most Powerful Women in Advertising →
Female founders give tech career advice
Women of DEMO DEMO 2012 in Silicon Valley was sensational. Launch day for a new company unspools like a 24-hour rollercoaster ride; our own team returned to Washington, DC, sleep deprived, technology addicted, and ready to try out a dozen new web and social innovations shared by our co-presenters from other startups. Yet as I stood outside the packed ballroom at the Santa Clara...
3 tags
Its Makeover Time
I came across this picture on the  Little Miss Geek website, a project  that aims to inspire school age girls to want to become tech pioneers. This is the face of an IT person through the eyes of 10 year old Lila. No wonder little girls aren't beating down the doors of computing classes. But if this is the stereotype that still reigns about tech lovers, the question is why. I think most women...
Who Run The World? →
2 tags
Celebrate Ada Lovelace Day
     Ada Lovelace (1815-1852) is widely believed to be the world's first computer programmer. The only legitimate child of the poet Lord Byron and Annabella Milbanke, young Ada followed in her mother's footsteps and began studying math, which was quite uncommon for a lady in that time. Ada's notes (which were longer than the actual book!) on a translation of The Analytic Engine by Luigi...
4 tags
2 tags
Google's Fashion Moment
New York Fashion Week is underfoot and one of the most buzzed about shows so far was Diane von Furstenberg, not just because she is one of the most influential women in fashion who turned out yet another stellar collection. The most talked about accessory of the show was the quirky glasses donned by each model, which marked the first public appearance of Google Glass (not glasses, just Glass). ...
2 tags
NY vs SF for Digital Girls
             While the Bay Area has been the main tech hub of the US for decades, New York city's tech scene has been gaining momentum, becoming a formidable player in the technology landscape. For Digital Girls torn between launching their careers in tech on the East or West coast here a few key points to consider. Culture While the San Francisco tech scene can be heavy on "bro culture" a...
3 tags
Watch
Amy Jo Martin on innovation in social media and how she became "Digital Royalty"
41 Female Founders That Every Entrepeneur Should... →
Watch
A look at Rachel Skylar founder of Change the Ratio on being a woman in tech and how to change the systems that keep us out or limit advancement in the field.
2 tags
"Love the first ten speakers -- all brilliant,... →
changetheratio: Love that comment from Quincy Apparel founder Christina Wallace on this post from Paddy Cosgrave. Backstory:  Too often I get asked: where are the female entrepreneurs in tech? It's a very valid question because the answer is: There simply aren't as many compared to men, and in particular at the highest levels. But, and this is important, things are changing, and changing...
1 tag
Digital Girls Salary Guide
We have all heard the anger-inducing stats on how much less women rake in each year compared to their male counterparts, especially when they work in male dominated fields. Until we can ensure fair and balanced pay for equal work, the best battle tool is knowledge. This handy info-graphic via Mashable will help you stay up to date on average salaries for your role and in your region; and...
1 tag
Gearing Up for Black Girls Code Summer Workshops
Black Girls Code wants to change the tech industry for the better, by encouraging more women of color to enter the field, as well as science and engineering. Their Summer of Code workshops are now open to registration and seeking volunteers in St. Louis, San Francisco, Oakland and Atlanta. Maybe our young women are not sitting at home dreaming about Ruby on Rails, but you never know what could...
2 tags
What to Expect from Pinterest's New Funding
                   Social media darling and rapidly expanding platform just secured a cool $100 million from Japan based financiaers, Rakuten. The company is known for their pioneering efforts in social commerce, and the new funding "allow Pinterest to continue improving its service and expanding its community globally ." But what could this really mean for the platform? Here are my best guesses,...
1 tag
1 tag
Event: Women in Design & Technology-Part 3:...
Join Damsels in Design and General Assembly for the final conversation of our three-part Women in Design & Technology Series. "Innovating Mobile Technology" offers an intimate look at the burgeoning mobile tech industry (think Instagram!) including opportunities for entrepreneurs, designers, and investors. Kelly Hoey, Co-Founder of Women Innovate Mobile, will discuss the...
1 tag
Digital Girl To Watch: Corvida Raven
- Name: Corvida Raven - Occupation: Tech Blogger - Location: New York - Why do you love what you do? Technology intersects with so many things that you don't initially think about. I love playing in those spaces and seeing what comes out of it. It forces you to take many risks, but since I love the intersections I get to stand in, I can enjoy taking those risks. I love getting to that...
Women dominate the blogosphere... and more. →
2 tags
Watch
Lucy McRae: How can technology transform the human body
3 tags
Women To Watch
These ladies are making waves in the tech industry, introducing innovative programs and lauching online businesses that are changing the world.                                                                                       Lisa Utzschneider                                  VP of Global Advertising Sales - Amazon.com This Microsoft veteran moved to Amazon.com in 2008, tasked with beefing...
2 tags
Get Your Lux Fix Online
                 Lux-Fix founders Alice Hastings-Bass and Rebecca Glenapp Lux Fix burst onto the e-retail scene last year, with a site that merges editorial content, flash sales, and access to exclusive items from top designers that fashion addicts love. The site offers choice goods by some of the UK's hottest  designers, including Peter Jensen, Angel Jackson, and Pringle of Scotland. Founded...
WTF: Beginning in July, ISP's will start...
bitshare: The entertainment industry are some sneaky bastards - yeah, I am looking at you RIAA. So, remember the whole SOPA thing where we came together as one Internet to stop the evils of Hollywood bribing lawmakers to track our online activities and shut down sites like Tumblr, Reddit and YouTube? Read More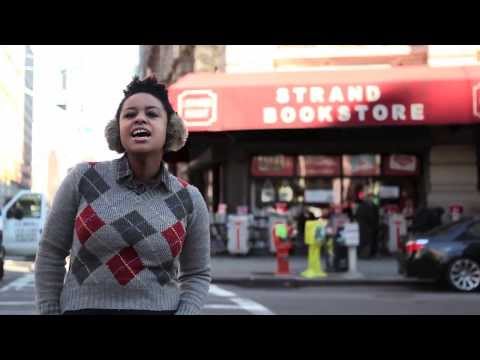 1 tag
1 tag
Do Women Fail to Promote One Another On Twitter?
We love women. Of course we do. That's why we're are all about promoting our fellow digital girls. After all, collaboration is the new competition. With all the promoting and connecting we're doing on a daily basis, we think it's interesting whenever we come across articles like the one posted below. Do women fail to promote one another on Twitter? We say, no, absolutely...
8 tags
Girls in Tech →
So much buzz and BS over 'girls in tech'. We need to support girls in tech..there just aren't enough. TRUTHS. A. Women are raised different. And they generally do the exact opposite of what is needed in business… the very thing that guys learn early. **Women are raised to: Be modest. Be…
8 tags
4 tags
7 tags
Go Fish for Digital Sushi
To achieve an effective digital marketing strategy, I believe that it has to have three elements: the use of digital tools, interactivity, and most important a pay-off. Yoobi, London's first temakeria, has digital campaign that has successfully checked all three boxes. icoDesign engages the people of Soho with gameplay by inviting them to 'go fishing' as they complete the final works on...
2 tags
Morgan Missen: What I'm Reading - Organizations,... →
morganmissen: Tech Company Culture Building an Entrepreneurial Startup Culture and Creating a Product Focused Startup Culture - Mike Karnjanaprakorn, CEO of Skillshare, a company that knows who they are and where they want to go. How Tumblr Created a Design Culture With No…
Join Damsels in Design & General Assembly for...
The Women in Design & Technology Conversation Series kicks off March 8, 2012 from 7-9:30pm at General Assembly with How To Quit Your Day Job: The Launch of Nestio.com Complimentary beer and wine will be served The Women in Design & Technology Series aims to bridge the gap between male and female entrepreneurs by celebrating the accomplishments of women in the design & tech...
6 tips for women in social media
Women outnumber men on a wide variety of social media sites, and now are taking leadership positions in a wide number of professions with social media at their heart. How can women in the profession come together to both support each other, share experiences and best practices was the topic of a panel lead by Mo Krochmal, editor of Social Media News NY at this week's Social Media Week,...
5 tags